Hair restoration has come a long way. While older methods required a plastic surgeon to surgically remove a large strip of hair follicles from the back of a patient's scalp, today's advanced hair restoration procedures remove hair follicles individually. The result is reduced scarring and a more natural look.
At his practice in Washington, DC., Dr. Philip Schoenfeld uses Neograft technology to restore bald or thinning areas on the scalp and elsewhere on the body. If you're experiencing hair loss and are looking for a solution, then the Neograft hair transplant method may be the perfect choice for you.
Neograft: Follicular Unit Extraction (FUE) Technique
Neograft uses the follicular unit extraction (FUE) technique to harvest and transplant hair. During FUE, a plastic surgeon harvests single hair follicles or groups of two or three hair follicles from the donor area of the scalp. Since the follicle clusters are tiny, there is no need for the surgeon to use a scalpel or make a large incision as he harvests each follicular unit.
FUE is often compared to other hair restoration methods, such as follicular unit transplantation (FUT). Also known as strip harvesting, FUT requires a surgeon to remove a large strip of hair follicles from the scalp at once to use during the transplantation. The individual follicles are then separated using a surgical microscope once the strip is harvested from the scalp. FUT leaves a linear scar and has a longer recovery time compared to Neograft and other FUE techniques.
How Is Neograft Different From Other FUE Techniques?
FUE can be performed manually, with a plastic surgeon removing each graft by hand. The Neograft system, however, allows surgeons to use a pneumatic device when extracting the follicles. The device facilitates the smooth extraction of the hair follicles, making it less likely for each one to become twisted or pulled during removal which results in damage to the follicle and likely poor survival of the graft when transplanted.
Using Neograft, Dr. Schoenfeld is able to transplant the harvested hair follicles more quickly. The follicles are usually healthier and have a better rate of success compared to follicles harvested manually.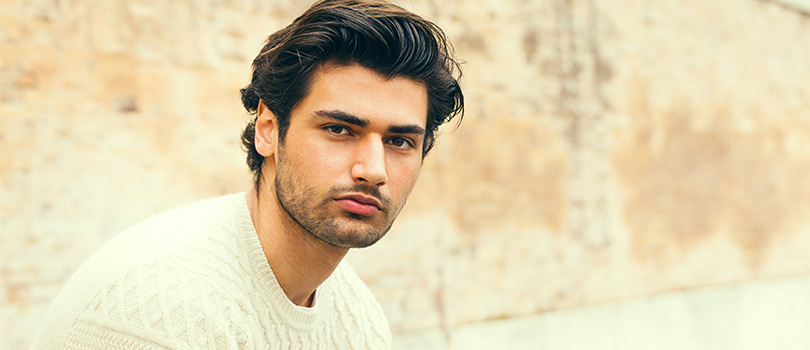 Candidates for Neograft in Washington, D.C.
You might be a good candidate for Neograft hair restoration if you have some degree of hair loss and a sufficient amount of donor hair. Hair follicles are taken from the back of the scalp during the Neograft procedure, so it's important to have ample hair available in that area.
Your overall goals for hair restoration can also influence whether or not you're a good candidate for Neograft or any hair transplantation technique. It's important to realize that while a hair transplant can help you have a fuller head of hair, you might not end up with the hair you had during your teenage years or early 20s. During a consultation with Dr. Schoenfeld, he can evaluate your scalp and existing hair and let you know the type of results you can expect from Neograft.
Preparing for Neograft
If you decide that Neograft is right for you, usually very little preparation is needed. Dr. Schoenfeld will provide you with detailed pre-surgical instructions. You might need to hold off on taking certain supplements or over-the-counter medications in the days leading up to your hair transplant. Depending on the prescription medicines you take, you might need to adjust the dose temporarily or talk to your doctor about alternative medications.
There's no need to cut your hair short before Neograft, as only the areas that will be harvested will need to be shaved closely prior to harvesting, although you are welcome to do so if you prefer. Some people decide to get a buzz-cut before undergoing a hair transplant so that their hair grows back at a similar rate. Others keep their hair long to conceal the small shaved donor areas.
The Neograft Procedure
Dr. Schoenfeld performs Neograft as a two-part process at his practice in Washington, D.C. During the first stage of the process, he harvests the donor hair follicles from the back of the scalp. To do this, he uses a pneumatic tool to gently extract each follicle. No incisions are made and no visible scars remain after the hair is harvested.
The next phase of the Neograft process involves the placement of the harvested follicles into the area of hair loss. Dr. Schoenfeld and his team of skilled technicians uses a special tool during this part of the hair transplant to make sure that the follicles are implanted successfully. Implantation continues until the entire treatment area is filled in.
Usually, the Neograft procedure takes several hours. The duration of your hair transplant will depend on the size of the treatment area and how much hair you need to have harvested. The treatment area will be numbed, but you will be awake and able to read, watch TV or relax during the procedure.
Recovery After Neograft
One benefit of Neograft is that it has a much shorter recovery time compared to FUT and even compared to other FUE techniques. Since the procedure doesn't require any incisions, there is no need to wait for a wound to heal. Many people who have Neograft are back to their regularly scheduled activities within a few days.
After your hair transplant, Dr. Schoenfeld will give you detailed instructions on how to care for your scalp or other treated areas. You will notice some swelling in the donor and recipient areas, as well as some scabbing in the donor area. If you experience any discomfort, you can take over-the-counter pain relievers such as Tylenol.
Results After Neograft Hair Restoration
It can take some time for the results to become visible after Neograft hair restoration. In fact, some patients are surprised to discover that after a few weeks they will actually shed transplanted hair.
A couple of weeks after the hair transplant, it's natural and normal for shedding to occur. New hair will begin to grow in the area after a couple of months. Four to five months after your hair transplant, it can be difficult to see that you ever had hair loss in that area.
Meanwhile, the hair in the donor area will continue to grow normally. Within a week or so after Neograft, the donor area will most likely be back to normal. Even if you cut your hair short on the back of your head, it can be difficult to detect any scarring in the harvested area.
Frequently Asked Questions About Hair Restoration
What causes hair loss?
People lose their hair for a variety of reasons. In some cases, hair loss is due to high levels of stress, dietary changes or certain medications. The most common cause of hair loss is male or female pattern baldness. Male or female pattern baldness occurs because of certain hormones. It tends to affect particular areas of the scalp. Hair restoration is an effective way to treat pattern baldness.
Do I need to cut my hair short before a hair transplant?
You don't have to cut your hair or change your hairstyle before Neograft. You can cut your hair or get a buzz-cut if you would like, but some people prefer to leave their hair long and use it to hide scabs in the donor area.
Is Neograft for both men and women?
Both men and women who experience hair loss can benefit from Neograft. Dr. Schoenfeld can help you understand if hair restoration surgery is the right option for the type of hair loss you're experiencing.
Can I exercise after Neograft?
After Neograft, it's important to give your body time to heal before you exercise again. That said, recovery after the procedure is usually shorter than the recovery time after other, more invasive hair restoration surgeries. You can usually return to normal activities within a few days and might be able to begin exercising again after about a week.
Are there other ways to restore lost hair?
Yes, there are other, older surgical hair restoration treatments that involve harvesting follicles from a donor site in a large group, then separating them and transplanting them into the area of hair loss. Topical treatments, such as Rogaine, are also available, to help stimulate hair growth.
Will my hair loss progress even after Neograft?
Neograft and other hair restoration surgeries can permanently restore lost hair. But they can't stop the process of hair loss. You might continue to lose hair in other areas of the scalp after your hair transplant. If that happens, you can repeat the process if you would like.
Schedule Your Neograft Consultation with Dr. Schoenfeld Today
Dr. Philip Schoenfeld is double board-certified in n Otolaryngology-Head and Neck Surgery and Facial Plastic and Reconstructive Surgery. His dedication to his patients, combined with an artistic eye and a track record of excellence has led to him being named a top doctor in the D.C. area. People fly in from all over to work with Dr. Schoenfeld.
If hair loss is starting to get you down and you're looking for a way to restore your hair and your confidence, then schedule a consultation with Dr. Schoenfeld today to learn more about Neograft in Washington, DC. Call Renu Artful Medicine at 301-652-RENU (7368) to make an appointment.